Coal Township Correctional Institution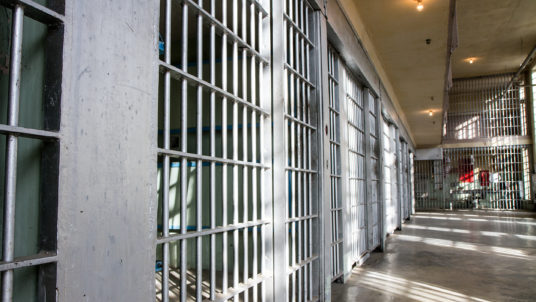 Problem
Dedicated in 1993, the 25-year old facility recently required renovation of the vinyl tile flooring in the inmate shower and common areas. In the inmate showers, moisture seeping beneath the tiles, causing chipping, cupping and breaking, thus creating not only safety problems, but also the presence of sharp tile shards that could be fashioned into potential weapons. In the common areas, years of exposure to mopping, water and cleaning agents were causing VCT tiles to warp, curl and lift.
Solution
DiamaPro® UV HS Plus coating delivers unprecedented resistance to physical abrasion, moisture penetration, and chemical attack of concrete floors. The coating forms a thin, uniform bond of cross-linked polymers that is virtually impervious to liquid penetration, and that will not chip, crack or peel.
DiamaPro® UV-HS Plus features Microban® antimicrobial technology that is infused into its formulation. In wet environments such as showers and frequently mopped floors, the coating prevents the growth of stains and odor-causing bacteria, mold and mildew.

Unlike conventional chemically cured systems, DiamaPro® coatings cure instantly upon exposure to a portable UV light. No hours or days are lost waiting for floors to cure and dry. With DiamaPro® UV-HS Plus, floors can be immediately returned to service after curing, an important consideration for correctional institutions, health care facilities and other applications where downtime has serious operational consequences. At the Coal Township site, inmates were not displaced or removed.

DiamaPro® UV HS Plus has a slip coefficient of friction that exceeds National Floor Safety certifications and all state regulatory requirements. For application such as showers where excess water is continually present, anti-slip additives may be added during installation.
---