Iron Horse, ASL, Wolfpack Compatible
At DiamaPro Systems, our line of Precision Diamond Tooling features a great selection of metals, PCDs, and adapters that are compatible with all major grinder models. Metal bond diamonds are designed for aggressive coating removal, concrete grinding, and concrete polishing applications. DiamaPro Systems PCDs, or Polycrystalline diamond tools, are used for concrete surface prep for fast coating, mastic and glue removal, and exposed aggregate.
These diamond tools are Iron Horse Compatible, ASL compatible, and Wolfpack compatible. We have large 9mm hole compatible diamond tooling available for various concrete types and in multiple grits. Our metal bond diamond grinding tools are designed for aggressive concrete grinding, coating removal, surface prep, and heavy grinding for commercial concrete and residential concrete floors.
---
Products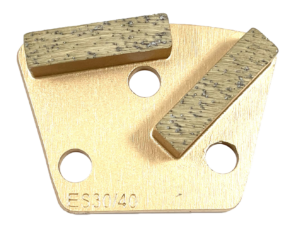 Iron Horse, ASL, Wolfpack (and other 3 large hole) Compatible Trapezoid Tooling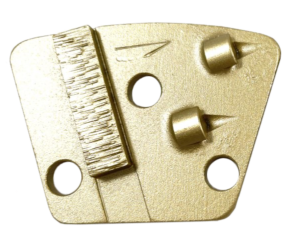 Iron Horse, ASL, Wolfpack (and other 3 large hole) Compatible PCD