Walk Behind Concrete Saws
DiamaPro Systems Walk-Behind Joint Saw and DiamaPro Crack Chaser increase productivity by getting the operator off their hands and knees and reducing the risks associated with concrete dust exposure.
Our Concrete Joint Saw is a heavy-duty machine made for concrete joint clean-out. It has durable rear wheels a rugged frame for precise, straight line joint clean-out. Our joint clean-out saw's benefits and safety features make it the ideal choice to prepare and clean joints before installing semi-rigid joint fillers.
Crack Chasing Saws are used to clean and prepare random cracks in concrete before the installation of semi-rigid epoxy or polyurea fillers. Our crack chasing saw features swiveling rear casters that allow the blade to follow the tightest cracks and a large 2" dust port making it virtually dustless while in use.
This concrete crack chaser is easy to use and contractor-approved for safety and comfort! The Walk Behind Saw Blades are sold separately in our Accessories Section.
---
Products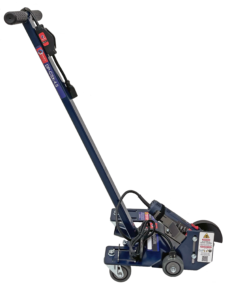 The DiamaPro Crack Chaser has several key features that makes it the most ideal crack chasing tool on the market.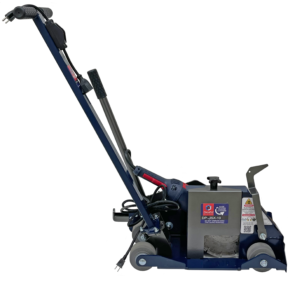 The DiamaPro 10" Walk-Behind Joint Saw is engineered to be a powerful and mobile saw that outperforms the competition for cutting and cleaning out existing control joints.