Performance
DiamaPro Systems® UV coatings offer exceptional abrasion resistance, service life, and ease of maintenance. Because they cure instantly upon exposure to ultraviolet light, the coatings can be applied with minimal interruption of service during remodeling or restoration projects.
In addition, UV coatings bring exceptional efficiency to businesses looking to minimize downtime; the system can be applied, and the floor returned to service overnight or in an eight-hour shift. DiamaPro UV Systems are ideal for use on heavily trafficked floors in industrial, manufacturing, health care, food service, malls, and other commercial operations. They offer substantial reduction in marring from forklifts, pallet movers, and other material handling equipment, have excellent adhesion properties, and are highly resistant to weathering, abrasion, and chemical corrosion attack. The coatings are impervious to chemicals present in the working environment and in cleaning agents.
DiamaPro UV-HS Plus is extraordinarily durable.
Even in the most intensive warehousing and manufacturing applications where concrete floors take a relentless pounding, DiamaPro UV-HS stands up like no other protectant. It wears like iron under vehicular and pedestrian traffic without chipping or peeling.
DiamaPro UV-HS Plus outperforms other coatings for chemical resistance.
Even after a minimum of 12 hours of exposure to chemicals such as mustard, ketchup, vinegar, bleach, wax strippers, peroxide, gasoline, motor oil, 32-percent hydrochloric acid, and many more, DiamaPro UV-HS Plus shows no signs of deterioration. Grime and corrosion won't penetrate between cleanings.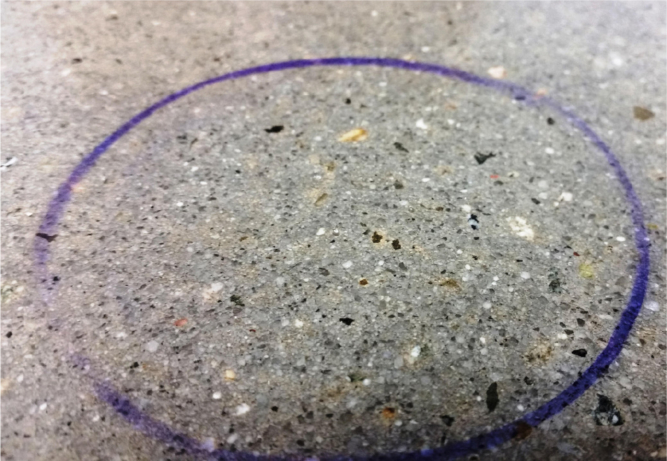 Minimum 12-hour chemical resistance to:
Food — mustard, ketchup, mayonnaise, salsa, grape jam, honey mustard, BBQ sauce, cola, NAS energy drink, vinegar, citrus drinks
Cleaning Supplies — soft scrub w/ bleach, Clorox, purple power, wax stripper, Clorox stain remover, NABC disinfectant, Windex
Medical — hydrogen peroxide, betadine, blood
Solvents — acetone, denatured alcohol
Hardware Supplies — spray paint, wood glue, PVC primer and cement
Automotive — coastal high-temp grease, gasoline, motor oil, WD-40, transmission fluid, brake cleaner, power steering fluid
Industrial — cutting oils, floor dry, battery acid