Industrial Portable Generators
DiamaPro Systems selection of industrial portable generators are a robust, powerful, and reliable solution for providing power to equipment and tools: floor grinders, welders, brick saws, air compressors, and a wide range of applications.
They are suitable for use in well ventilated areas, and applications such as rental yards, construction sites, and rural areas. Every DiamaPro System generator model is equipped with a sturdy design suitable for construction sites and are easy to load on and off vehicles and around building sites.
Designed with several features to benefit the contactor in a variety of situations, these generators have a lot to offer along with power and maneuverability.
On a jobsite without electricity, DiamaPro Systems offers both gas generators and propane generators. They are ideal for delivering the necessary power for all your equipment.
---
Products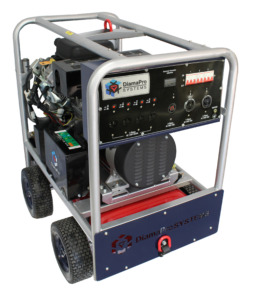 PORTABLE | POWERFUL | VERSATILE POWER OUTPUT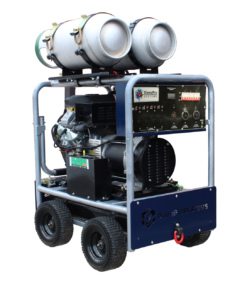 Propane Powered Mobile Generator with 120v, 220v singlephase, 220v 3phase, and 480v 3 phase output