Industrial Portable Generators
DiamaPro Systems selection of industrial portable generators are a robust, powerful, and reliable solution for providing power to equipment and tools: floor grinders, welders, brick saws, air compressors, and a wide range of applications.
They are suitable for use in well-ventilated areas, and applications such as rental yards, construction sites, and rural areas. Every DiamaPro System generator model is equipped with a sturdy design suitable for construction sites and is easy to load on and off vehicles and around building sites.
The DP-GEN-18KW and the DP-GEN-18KW-PROPANE are durable enough for heavy use by contractors and rental facilities. These industrial generators are a perfect balance of power and portability that makes it easy to get on and off trailers or trucks without the need for a larger tow-behind generator.
Designed with several features to benefit the contractor in a variety of situations, these generators have a lot to offer along with power and maneuverability These units provide power for concrete grinders, concrete vacuums, power tools, and other concrete surface preparation equipment.
On a job site without electricity, DiamaPro Systems offers both gas generators and propane generators. They are ideal for delivering the necessary power for all your equipment.
---
Products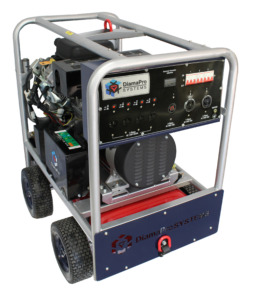 PORTABLE | POWERFUL | VERSATILE POWER OUTPUT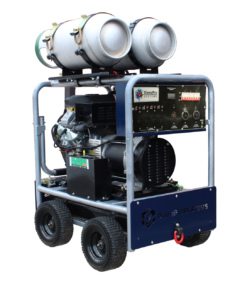 Propane Powered Mobile Generator with 120v, 220v singlephase, 220v 3phase, and 480v 3 phase output