UV-HS Plus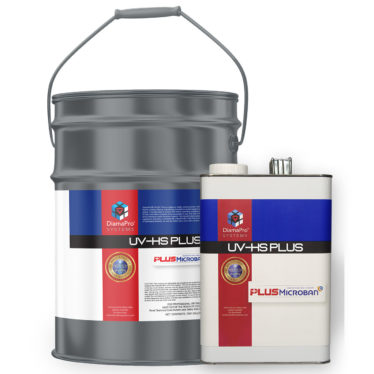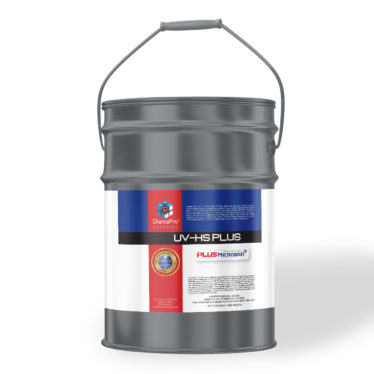 swipe for more gallery photos
Next Steps
DiamaPro® Systems' UV-HS Plus is a durable, chemical and stain resistant urethane coating that protects concrete floors from physical, chemical and microbial attack and wear. It's the perfect solution for commercial, industrial, retail and institutional floors that constantly withstand heavy forklift and foot traffic, petroleum and chemical spills, and caustic and acidic agents.
Unlike conventional concrete coatings, DiamaPro® UV- HS Plus cures immediately with exposure to ultraviolet light. As a portable passes over the wet coating, a photo-initiator reacts with the UV light to instantly cure the film. DiamaPro UV-HS is a one-component material: there is no need for mixing multiple components prior to application. It quickly goes to work protecting floors with the absolute least amount of downtime or service interruption.
DiamaPro UV-HS Plus is infused with Microban® Technology and begins resisting bacteria as soon as it comes into contact with the floor, attacking the reproductive systems of the organisms to eliminate growth. It keeps floors cleaner by preventing damaging microbial growth before it can start.

Coverage rate is approximately 850-1000 sq ft/gal
| Available in | Product number |
| --- | --- |
| 1 Gallon | DPUVHSG1-P. |
| 5 Gallon | DPUVHSG5-P. |
---