Concrete Dyes, Stains & Color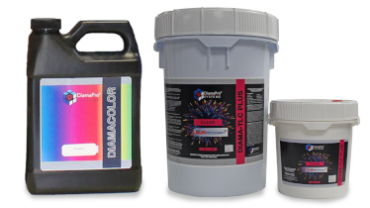 Create an aesthetically pleasing floor that complements your entire facility with our selection of concrete floor dyes and colorants. Our Diama-Color microdye has numerous popular and unique colors to choose from. It is a convenient one component liquid formula – mix and use with no waiting. It can be induced into DiamaPro® Diama-Hard to densify, harden, and color in one easy step and can be sealed with DiamaPro® UV-HS Plus.
Our Diama-TLC is a lithium colorant that brings new life and cleanliness to concrete floors. Diama-TLC is quick a turn-around, breathable system to impart a solid, uniform color prior to the application of DiamaPro UV-HS Plus or Diama-ESD Floor System. Diama-TLC bonds with the concrete substrate and takes on the performance characteristics of the topcoat.
Enhance the overall appearance of your concrete floors with DiamaPro's collection of concrete dyes and colorants!
---
Products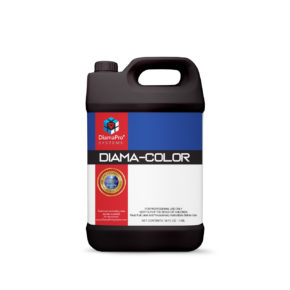 DiamaColor concrete dye can be sealed with our UV-HS Plus uv-cured coating yielding a protective floor colorant.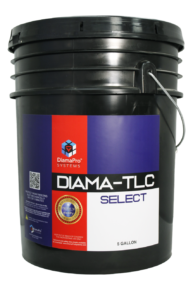 Diama-TLC Select is a quick turn-around, breathable system to impart a solid, uniform color prior to the application of a topical protective layer