NYC Hotel Restoration Project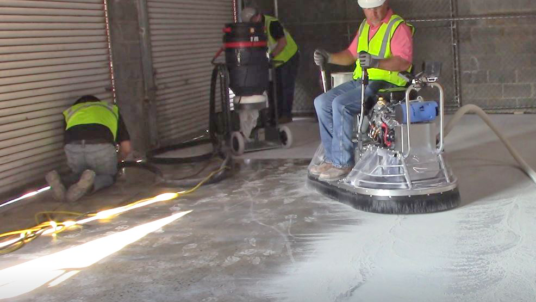 Problem
Tremendous efforts are being taken by Niagara Machine and Sunbelt Rentals to restore this legendary Park Avenue hotel to its original art deco design and grandeur - while also making it relevant and responsive to contemporary needs.
The work consisted of one million square feet of concrete floor repair across 20 floors. Mastic and thin sets from previous floor coverings were removed and profiled for primer and overlay.
Solution
"After a careful analysis, we decided the DiamaPro ROG-60 Ride-On Grinder would be the best equipment for this project," said Jason Squires, Director of Business Development at DiamaPro Systems who was onsite for technical support. "This unit is powerful and compact - it's simply a workhorse. It allowed us to complete the work in half as much time as a walk-behind grinder. Keeping this massive project on schedule was challenging, but something we had to do and the ROG-60 was the ideal solution." . The ROG-60 was equipped with 10 segment 30/40 grit diamond tools to efficiently grind the concrete and prepare the surface for an overlay application. Sunbelt Rentals had two ROG-60 units on this job which enabled the crew to complete
each of the 50,000 Sq.Ft floors within 2-3 weeks.
---