Flooring Systems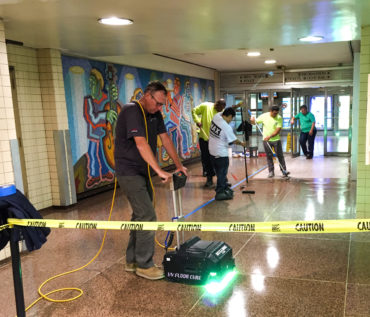 UV-HS Plus System
DiamaPro UV-HS Plus is a family of high-solids, one-component, aliphatic urethanes that offer extraordinary efficiency and value. DiamaPro UV-HS coatings reduce labor and installation time, while offering unprecedented durability and performances. Take a look at these benefits:

Curing occurs instantaneously with an ultraviolet light
Durability and stain resistance exceed resinous coatings
Application is inherently safe and simple
Surfaces are easy to maintain
DiamaPro UV-HS Plus coatings are proving their advantages in an array of demanding applications across the country including manufacturing, warehousing, food processing supermarkets, educational facilities, pharmaceutical operations hospitals, aviation facilities, government buildings restaurants, and shopping malls.
---
Diama-TLC System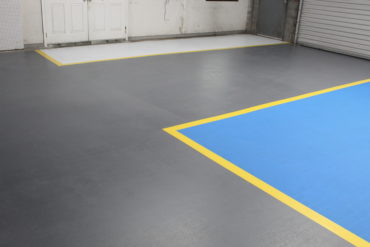 Diama-TLC Tough Lasting Colorant - New Colorful Life for Concrete Floors.
DiamaPro Diama-TLC is a true lithium colorant that brings new colorful life and aesthetic appeal to interior and exterior concrete substrates. A blend of proprietary chemicals and pigment infused with lithium silicate, DiamaPro Diama-TLC imparts a near solid, uniform color to your substrate. It also bonds with the concrete substrate and takes on the performance benefits of the sealer topcoat. When used in tandem with DiamaPro UV-HS Plus, it assures optimal chemical and abrasion resistance, and can also be used under DiamaPro Diama-ESD, an electrostatic dissipative flooring system.
Diama-TLC is breathable and allows moisture vapor to pass through it. It cures to an extremely hard film that is UV stable. Diama-TLC may be used on properly prepared interior or exterior substrates. For exterior applications, DiamaPro Diama-TLP must be used as a the protective sealer.
---
Diama-ESD System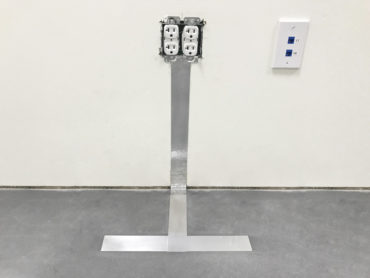 Effective, Economical Static Control Coating.
For manufacturers and building supervisors who require ESD flooring, there's now an option that enables them to obtain complete static control protection at a fraction of the cost of epoxy and prefabricated ESD flooring: the Diama-ESD System.
The DiamaPro Diama-ESD System combines static control protection with outstanding resistance to abrasion, and chemical and moisture infiltration. and it eliminates the substantial expenditure required for epoxy, modular vinyl tile, carpet, or rubber flooring. The system is designed for concrete, terrazzo, and raised access concrete flooring required to withstand heavy pedestrian traffic, humidity and moisture migration, and related environmental stresses. When applied directly to a polished concrete floor or concrete raised access panel, Diama-ESD enhances the natural beauty of the finished surface.
Basic applications for Diama-ESD include electronics manufacturing facilities and operations relying on sophisticated electronic equipment, such as data centers, emergency call centers, dispatch operations, flight control centers, MRI suites, and clean rooms. the DiamaPro Diama-ESD System dissipates static electricity from personnel in less than 0.02 seconds, the criterion required by many industries.