AS-500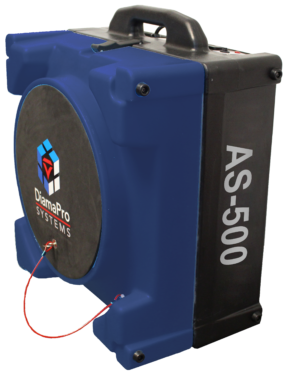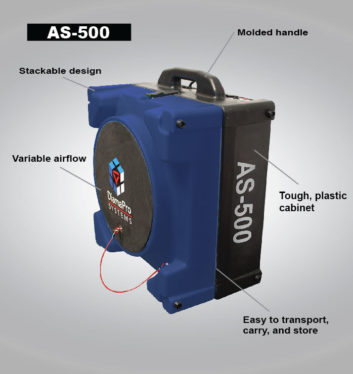 swipe for more gallery photos
Next Steps
The AS-500 provides high volume air exchanges required in abatement, dust control, and air scrubbing in areas contaminated by airborne pollutants. The lightweight and portable AS-500 produces up to 500 CFM* of filtered air movement to efficiently improve indoor air quality in: offices, schools, construction sites, and light industrial applications.

The DP-AS-500 Air Scrubber is the most compact, portable unit in our popular line of high-performance air scrubbers. The AS-500 features a 22"x24" footprint and stands only 14" tall. Weighing less than 35 lbs and featuring a molded handle and stackable design, is easy to carry, transport, and store.
For maximum flexibility, the AS-500 features variable airflow and can be operated vertically or horizontally. This makes it perfect for a variety of remediation projects where space and power are at a premium.
Engineered Design
Compact design
Variable speed flow
Tough, plastic cabinet
Specifications:
---