Certified Five-Diamond Installers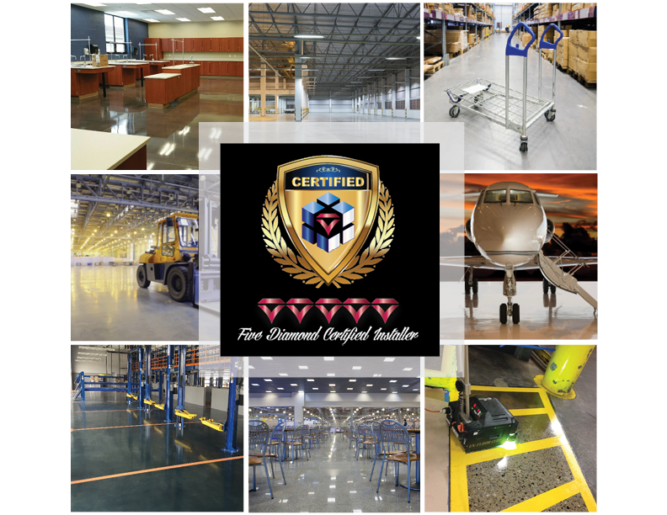 DiamaPro Systems recognizes contractors across the country who have achieved proficiency in using DiamaPro products through extensive training and hours of job-site experience.
These Five-Diamond installers are authorized to manage construction projects using DiamaPro equipment, tooling, and coatings, including the company's innovative DiamaPro UV-HS Plus.
DiamaPro Five-Diamond installers have installed millions of square feet of concrete throughout the United States. With their training and on-the-job experience, they can handle any situation a project exhibits whether it be a concrete substrate issue or a critical time of competition requirement set forth by the facility owner. They all have the ability to complete large or small projects meeting or even exceeding your expectations.
DiamaPro UV-HS Plus is finding widespread application at sites where extreme abrasion, chemical, and stain resistance—as well as optimal cleanliness—are required. DiamaPro UV-HS Plus is infused with Microban®, an antimicrobial technology that prevents the growth and spread of stain and odor-causing bacteria. Hundreds of applications across the nations such as food processing operations, supermarkets, hospitals, pharmaceutical manufacturers, veterinary clinics, restaurants, cafeterias, malls, and various types of public buildings are currently benefiting from the incredible durability and sanitation qualities of DiamaPro UV-HS Plus. It's a coating that optimizes the value and service life of concrete flooring.
Trust our certified and 5-Diamond Installers to bring out the best in your concrete floor with DiamaPro Systems.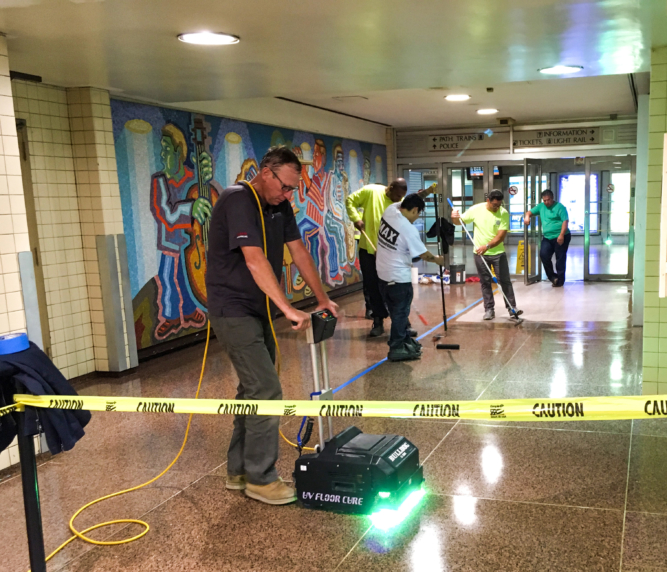 ---